If you're just starting out in your trucking career, you probably haven't figured out which web resources are worth using and which aren't yet. But that's okay. Over time, you will be able to separate the good sites from the bad. Today we're going to tell you about the 3 best websites for truck drivers.
https://www.dat.com/
This site can rightfully be called the oldest and largest. It consists of three parts:
DAT Power.

DAT Express.

DAT TruckersEdge.
DAT Power is a loading board, where the information is updated in real time. Here you'll find freight rate data for more than 65,000 routes based on actual transactions, not tenders. What makes DAT Power unique is that it can be used as a transaction guarantor. The payment does not have to exceed $1,000 per load.
DAT Express is designed for small carriers. It provides information on both trucks and loads. The system generates messages that are sent when new listings match your request. That is, it suggests the best routes to avoid dead miles.
DAT TruckersEdge gives small and private operators access to the largest trucking and trucking market in North America. The board lists average rates paid on certain routes, as well as information on credits and pay days for thousands of carriers.
https://truckstop.com/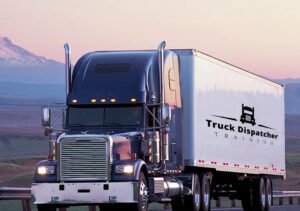 This site started back in 1995 and was the first portal of its kind for finding freight on the Internet. It now connects more than 200,000 people who are involved in the trucking industry in one way or another.
Truckstop.com includes two levels:
Truckstop Pro.
Truckstop Advanced.
Truckstop Pro is an interactive dashboard that allows you to find the most profitable loads. Truckstop Advanced has limited functionality, but it nonetheless includes important features such as:
credit history analysis;
payment history analysis.
https://www.123loadboard.com/
This site has over 45 million downloads and 300,000 users a year. More recently, it has teamed up with ground transportation software developer TMW Systems.
The main reason why so many people choose 123Loadboard is that it has a premium package for a relatively lower price than its competitors. For example, its price is only $55 a month. For this money you get:
a load scheduler;
mileage;
maps;
credit and payment information on shippers and brokers.
These are not all the sites for truck drivers. In fact, there are many more. We have listed only the most popular ones. Use and share with your friends. We hope the information was useful.