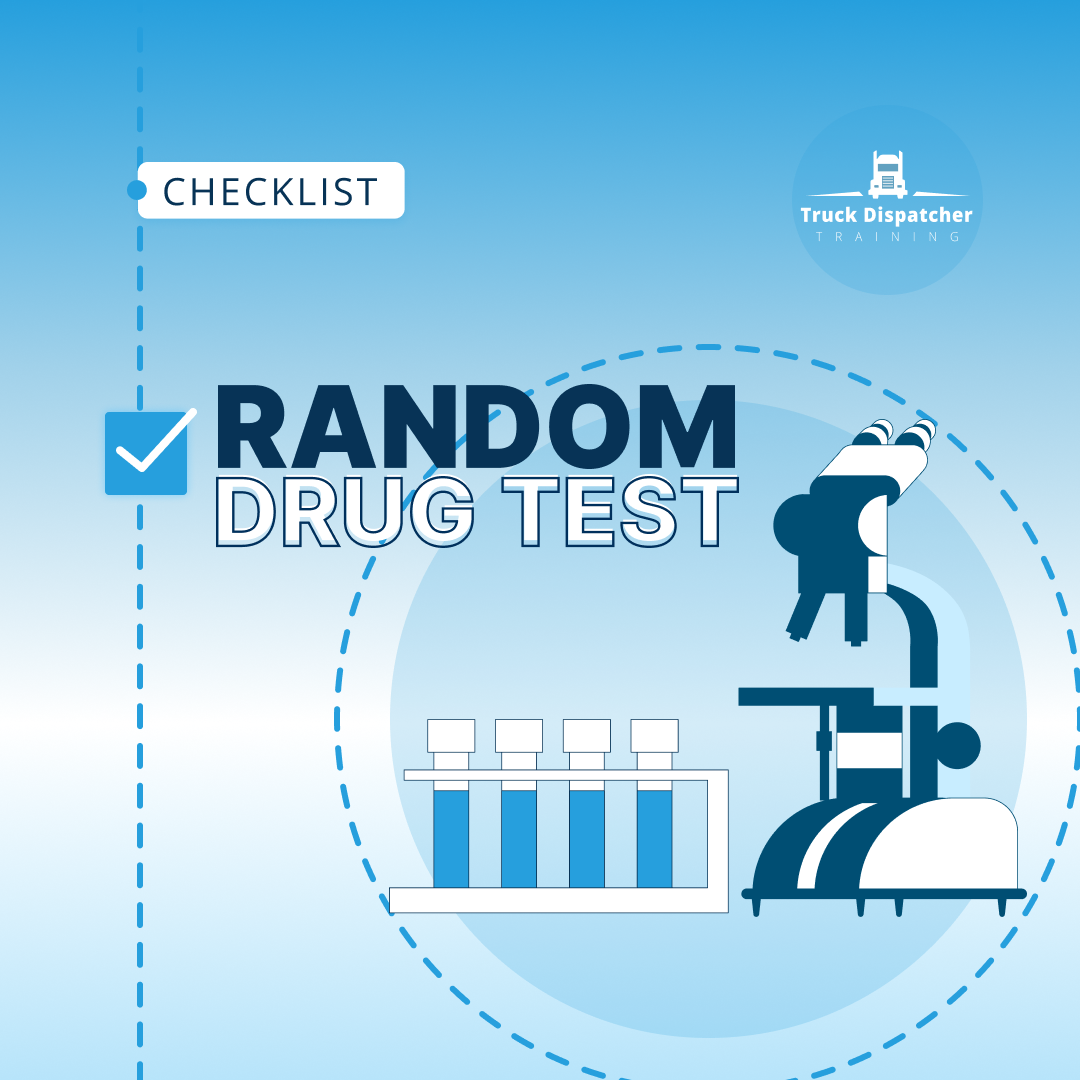 Random Drug Test
Random Drug Test. DOT random drug testing for CDL drivers helps both truck drivers and companies remain compliant and keep the roads safe.
A DOT random drug testing pool for CDL drivers also helps:
Reducing absenteeism and downtime.

Improving attendance & employee productivity.

Preventing needs & costs of substance abuse recovery programs.

Providing a safer workplace with reduced accidents.

Limiting drug abusers from applying to your company.
How Does Random Drug Selection Work?
It's as simple as your drivers' names being put into a testing pool. A computer-generated selection will be made so that all employees have an equal chance of being chosen for drug testing. Once a driver is selected, he or she needs to report for their test immediately in order to prevent the opportunity to rid their system of any illegal drugs.